At least 19 people have been confirmed killed in a suspected terror attack in Manchester Arena, late on Monday night, with over 50 wounded and the football world has begun to mourn the tragic loss of life.
The Manchester Arena is in the city center, two miles north of Manchester United's Old Trafford and two miles west of Manchester City's Etihad Stadium.
The likes of local club Manchester City, its captain Vincent Kompany and England football legend Gary Lineker, and others took to social media to express sympathy and support for the victims of the tragedy.
Greater Manchester Police (GMP) in a statement said that it is treating the incident as a terrorist attack, and warned the public to avoid the area.
Just before 22:35 on Monday May 22, 2017, police were called to reports of an explosion at Manchester Arena," the GMP statement reads.

So far 19 people have been confirmed dead, with around 50 others injured. This is currently being treated as a terrorist incident until police know otherwise."
UK Prime Minister Theresa May condemned the incident and said the government is working to establish the full details of what is being treated by the police as an appalling terrorist attack. She sends condolences to the families of those who have been affected.
All political parties will suspend campaigning ahead of next month's General Election for what will be a period of national mourning.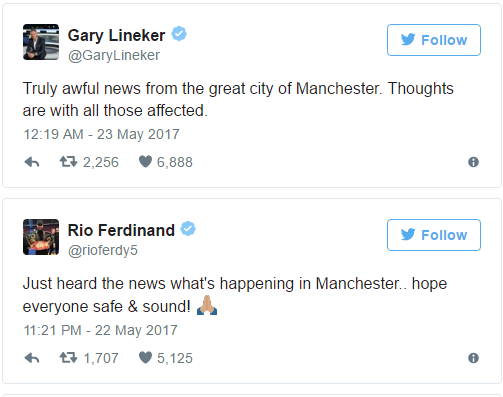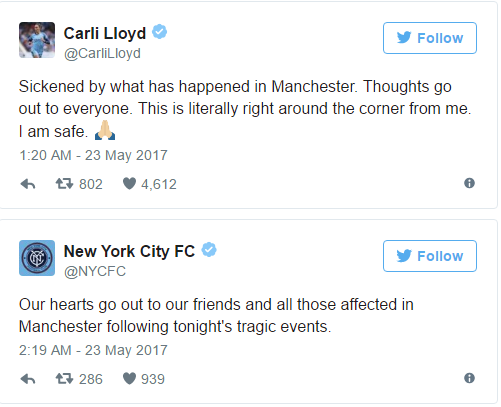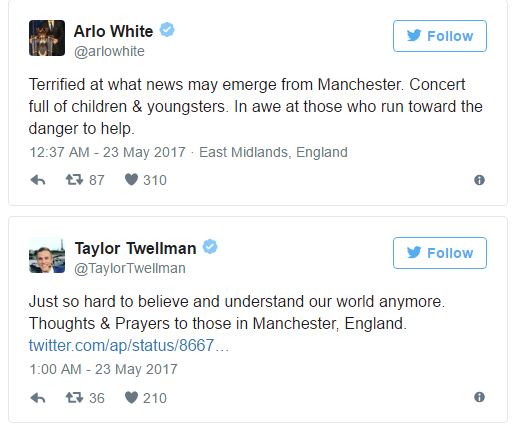 Anyone in the UK concerned about the safety of relatives can dial the emergency number set up by police, which is 0161 856 9400.